WHITE COLLAR MID-SEASON FINALE IN AN HOUR AND FIFTEEN MINUTES OMFG. /DYING DIES DED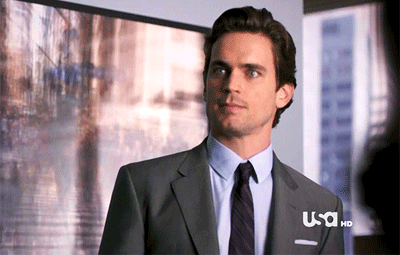 Why yes this is a perfect time to gif spam! :D
Just cleaned my room for two hours, vacuumed, lifted heavy books and my back is killing me and I'M SO READY FOR THIS MOTHERFUCKING COLLAR FINALE YA'LL.
Oh and I just listened to this audio clip where Matt talked about when he was shooting Kate's death he literally broke down sobbing for 15 min afterwards and was inconsolable. :( Poor Matt.
She's really not worth it tho
EEEEEEEEEEEEEEEE EXCITE.